Am 19.10.2020 war es wieder soweit – beim Pitch Challenge Day stellten die Startup-Teams von NOTIFY und LabV die Projekte dem Digital Sounding Board vor.
LabV als Datendrehscheibe im Labor
Mit LabV wurde ein neues Projekt vorgestellt, für welches wir vom Digital Sounding Board eine Freigabe für die nächste Phase erhalten haben. Mit LabV schaffen wir die Grundlage für Effizienz, Automatisierung und Datenanalytik. LabV stellt eine herstellerübergreifende Lösung dar, welche Datenkonvertierung, zentrale Speicherung und Vergleichbarkeit der Messungen von Geräten unterschiedlicher Hersteller möglich macht.
Vorab konnten wir mit dem SKZ und Oechsler bereits zwei Entwicklungspartner gewinnen.  Das Team bestehend aus Mitarbeitern des INC Center München, NETZSCH und NEDGEX freut sich auf eine spannende nächste Phase!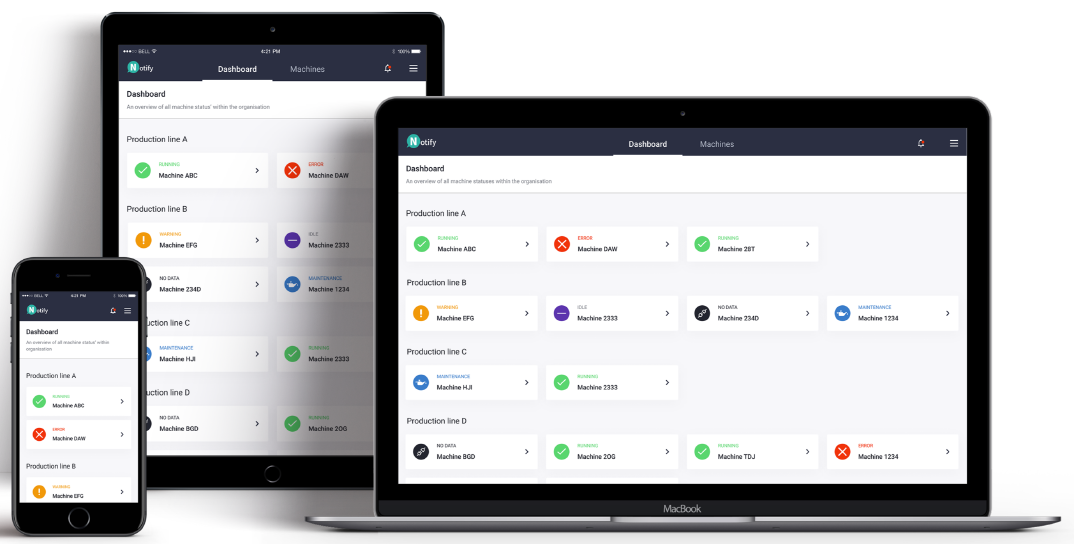 Product Show NOTIFY
Das zweite Thema an diesem Tag stellte das Team von NOTIFY. NOTIFY ermöglicht die Vernetzung von Maschinen und ist standortunabhängig auf allen mobilen Geräten verfügbar. Teil der Präsentation war die Vorstellung des Projektverlaufs vom Prototyp zum verkaufsfähigem MVP, der NOTIFY System-Architektur, des Security Konzepts, des Go2Market-Plan sowie der NOTIFY Roadmap. Eine Live-Demo und lauffähige Showroom-Anwendung an NETZSCH-Mühlen verdeutlichte das NOTIFY Konzept. Im nächsten Schritt startet die limitierte Testphase mit ersten Kunden sowie der Proof-of-Concept für den Geschäftsbereich Pumpen- und Systeme, um die Nutzung von NOTIFY für weiteren NETZSCH Geschäftsbereiche zu evaluieren.
Das Sounding Board zeigte seine Begeisterung für NOTIFY durch überaus positives Feedback. "NOTIFY muss und wird Standard in allen NETZSCH-Mühlen sein", erklärte Dimitrios Makrakis.
Wir freuen uns über das positive Feedback und gehen mit größter Motivation in die nächsten Phasen der Projekte! 
Ihr habt auch eine Idee für ein Innovationsprojekt oder wollt mehr über unsere Projekte erfahren? Dann schaut auf www.nedgex.com vorbei oder kontaktiert uns über hello@nedgex.com.
"Pitch Challenge Day" #7 – Successful day for the start-up teams of NOTIFY and LabV
On 19.10.2020 the time had come again – at the Pitch Challenge Day the start-up teams of NOTIFY and LabV presented the projects to the Digital Sounding Board.
LabV as data hub in the lab
With LabV a new project was presented, for which we received a release from the Digital Sounding Board for the next phase. With LabV we create the basis for efficiency, automation and data analysis. LabV represents a manufacturer-independent solution, which makes data conversion, central storage and comparability of measurements of devices from different manufacturers possible.
In advance, we have already been able to win two development partners, SKZ and Oechsler. The team consisting of employees of INC Center Munich, NETZSCH and NEDGEX is looking forward to an exciting next phase!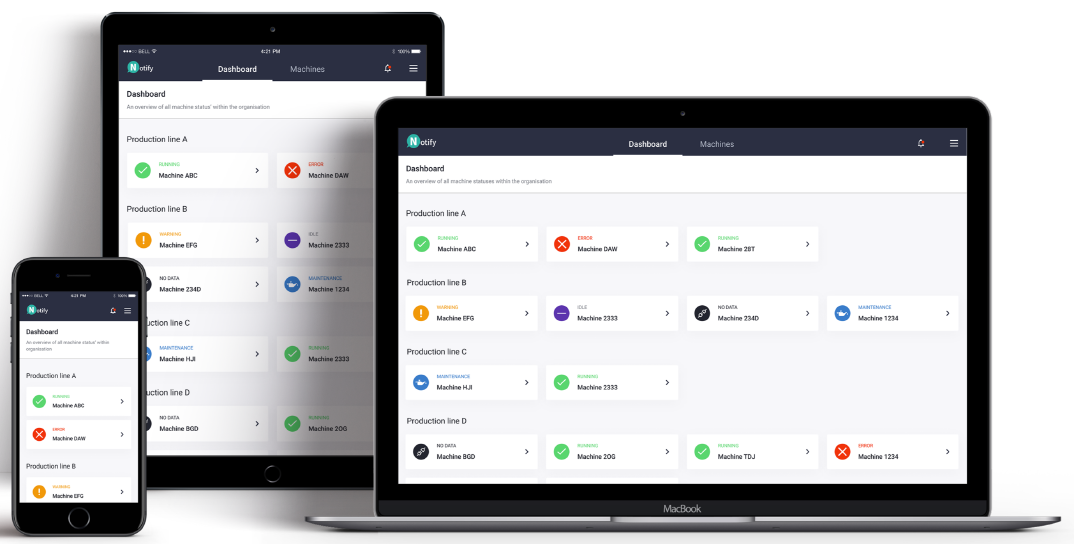 Product Show NOTIFY
The second topic on this day was presented by the team of NOTIFY. NOTIFY enables the networking of machines and is available on all mobile devices independent of location. Part of the presentation was the presentation of the project process from the prototype to the saleable MVP, the NOTIFY system architecture, the security concept, the Go2Market plan as well as the NOTIFY roadmap. A live demo and executable showroom application on NETZSCH mills clarified the NOTIFY concept. In the next step, the limited test phase with first customers as well as the proof-of-concept for the business unit Pumps and Systems will be started to evaluate the use of NOTIFY for further NETZSCH business units.
The Sounding Board showed its enthusiasm for NOTIFY through extremely positive feedback. "NOTIFY must and will be standard in all NETZSCH mills", explained Dimitrios Makrakis.
We are happy about the positive feedback and go into the next phases of the projects with the greatest motivation! 
Do you also have an idea for an innovation project or would you like to learn more about our projects? Then have a look at www.nedgex.com or contact us via hello@nedgex.com.