Am 09.11.2020 wurde dem Digital Sounding Board der Zwischenstand des sensXPERT sowie des Diary Projekts vorgestellt.
Diary war ein NEDGEX internes Projekt. Das Team wollte mit Diary eine Möglichkeit schaffen, Videos zum Austausch über Projektfortschritte in einer App aufzuzeichnen, zu speichern und in einem Projektverzeichnis zu teilen.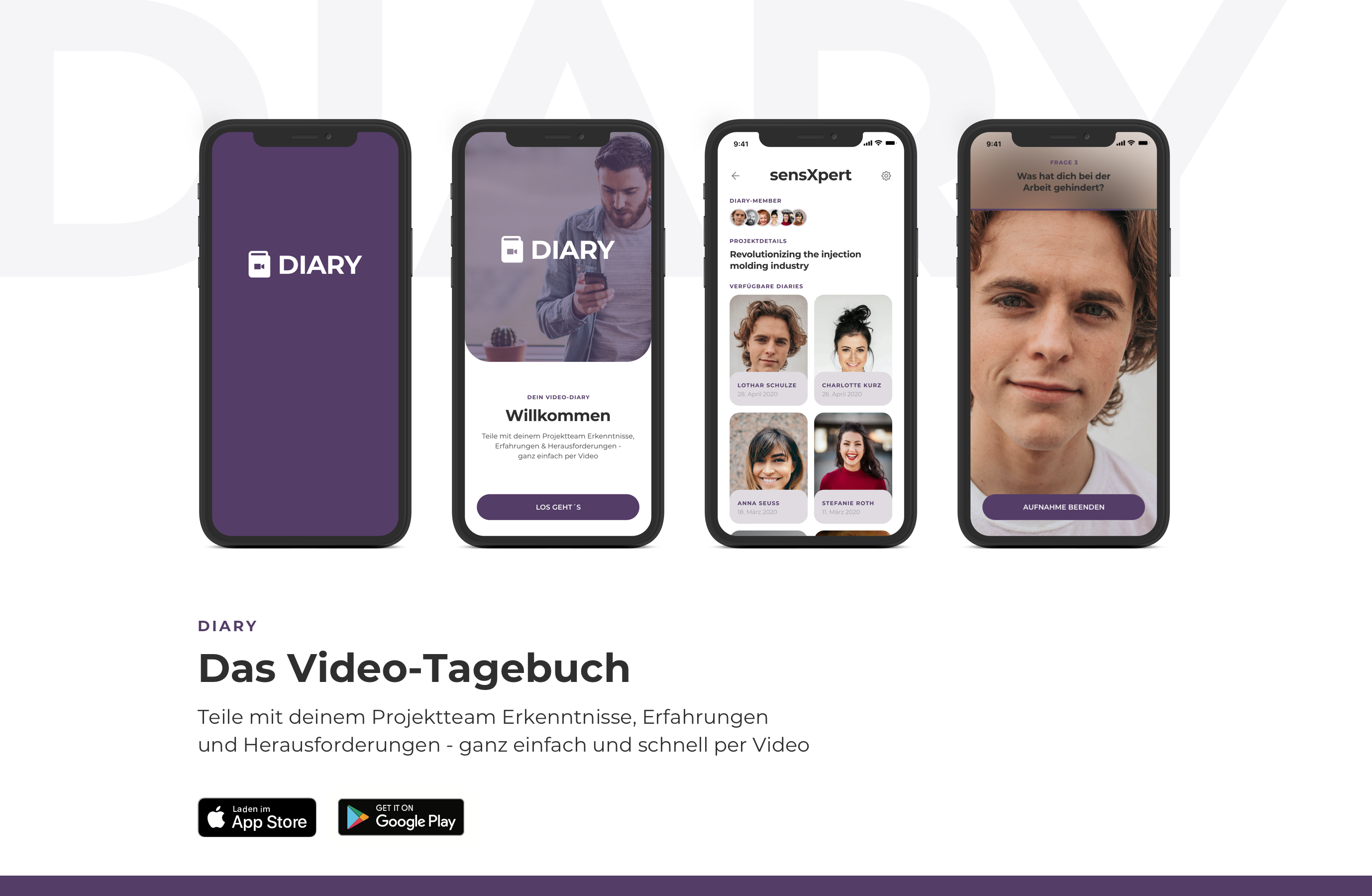 Während des Projektverlaufs konnte viel zur Entwicklung und Veröffentlichung von Apps sowohl auf Apple als auch auf Google gelernt werden. Insbesondere unser Werkstudent Andre Klein, der das Projekt federführend vorangetrieben hat, hat sich hier tief in das sogenannte Multi Plattform Development eingearbeitet, was bedeutet, mit einem Code Apps für mehrere Betriebssysteme zu erstellen.
Aus Ressourcengründen haben wir uns entschieden, die Arbeit an dieser App einzustellen. Dennoch wollen wir die Erfahrungen mit euch teilen. Wir werden demnächst einen NEDGEX Stammtisch zu diesem Thema anbieten!
Product Show sensXPERT
Im Projekt sensXPERT wurde die Phase des sogenannten MVP, in welcher ein marktfähiger Prototyp entwickelt wurde, beendet. Wir haben dem Sounding Board zusammen mit dem NETZSCH Gerätebau eine Livedemo der verschiedenen Systeme zeigen können.
So führte Marco Zier zusammen mit Wojciech Zdechlikiewicz live eine Online-DEA-Messung vor. Alexander Chaloupka erläuterte die Kooperation mit ersten Kunden und die strategische Ausrichtung von sensXPERT. Michela Lang und Milena Riedel zeigten die Anwendung der Künstlichen Intelligenz in der Messungsauswertung und das Brandbuildings.
NEDGEX konnte durch Dominik Meier zusammen mit Klaus Busse vom Partner intive die voll funktionsfähige Cloud Softwareumgebung vorführen.
Etliche Frage des Managements konnten im Anschluss beantwortet werden. Der Fortschritt des Projekts wurde vom Sounding Board sehr positiv gesehen.
Ihr habt auch eine Idee für ein Innovationsprojekt oder wollt mehr über unsere Projekte erfahren? Dann schaut auf www.nedgex.com vorbei oder kontaktiert uns über hello@nedgex.com.
sensXPERT and Diary Show: Positive feedback from the Sounding Board on sensXPERT – exit for the Diary Project
On 09.11.2020 the interim status of sensXPERT and the Diary Project was presented to the Digital Sounding Board.
Diary was a NEDGEX internal project. With Diary the team wanted to create a possibility to record videos in an app, save them and share them in a project directory.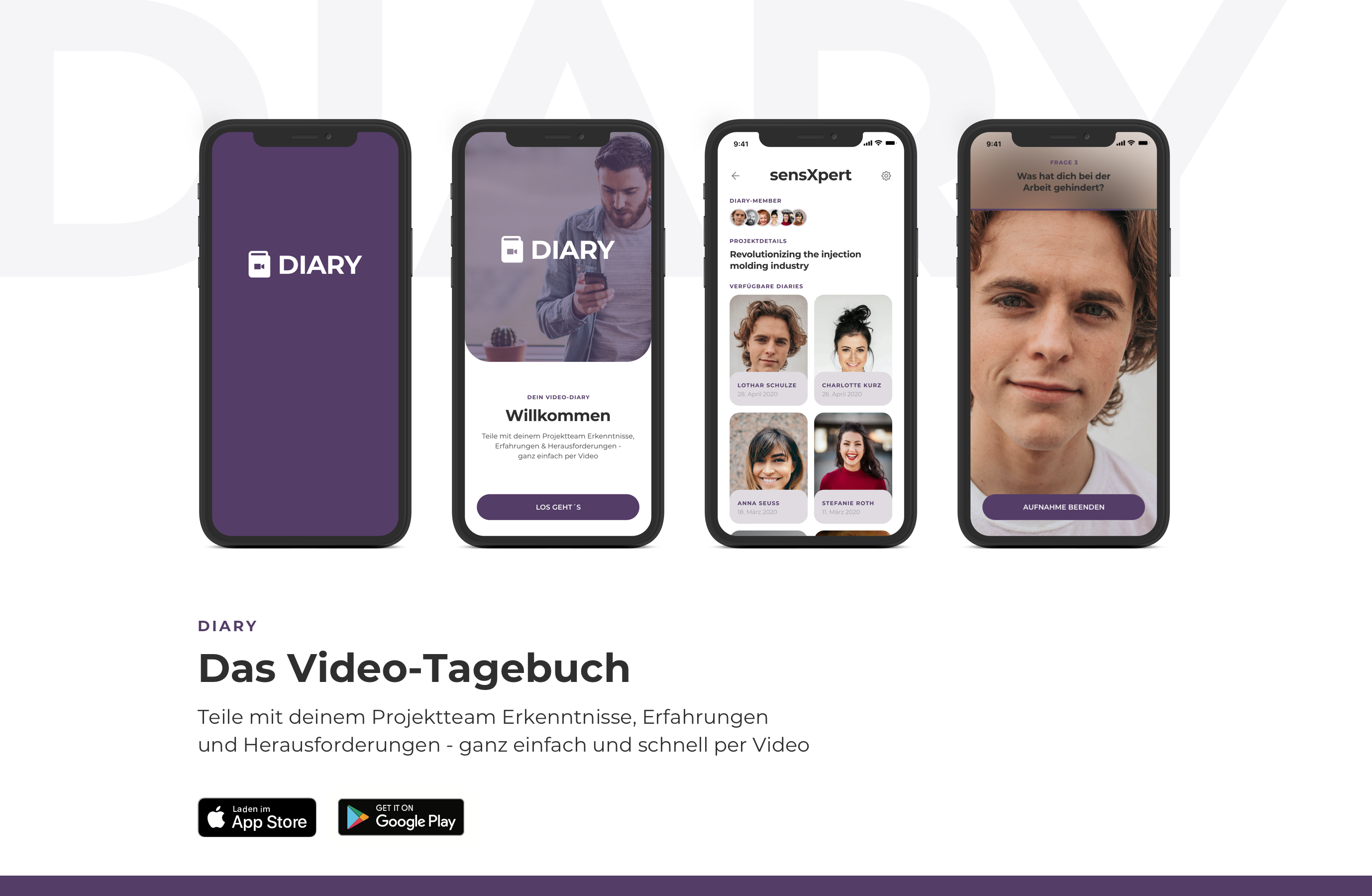 During the course of the project a lot could be learned about developing and publishing apps on both Apple and Google. Especially our working student Andre Klein, who was leading the project, has learned a lot about the so-called Multi Platform Development, which means to create apps for several operating systems with one code.
For resource reasons we decided to stop working on this app. Nevertheless we want to share our experiences with you. We will offer a NEDGEX get-together on this topic soon!
Product Show sensXPERT
In the sensXPERT project the phase of the so-called MVP, in which a marketable prototype was developed, was completed. Together with NETZSCH Gerätebau, we were able to show the Sounding Board a live demo of the various systems.
For example, Marco Zier and Wojciech Zdechlikiewicz gave a live demonstration of an online DEA measurement. Alexander Chaloupka explained the cooperation with first customers and the strategic orientation of sensXPERT. Michela Lang and Milena Riedel demonstrated the application of Artificial Intelligence in measurement evaluation and brand building.
NEDGEX was able to demonstrate the fully functional cloud software environment by Dominik Meier together with Klaus Busse from partner intive.
Several questions of the management could be answered afterwards. The progress of the project was viewed very positively by the Sounding Board.
Do you also have an idea for an innovation project or would you like to learn more about our projects? Then have a look at www.nedgex.com or contact us via hello@nedgex.com.