Empower.
Innovate.
Create.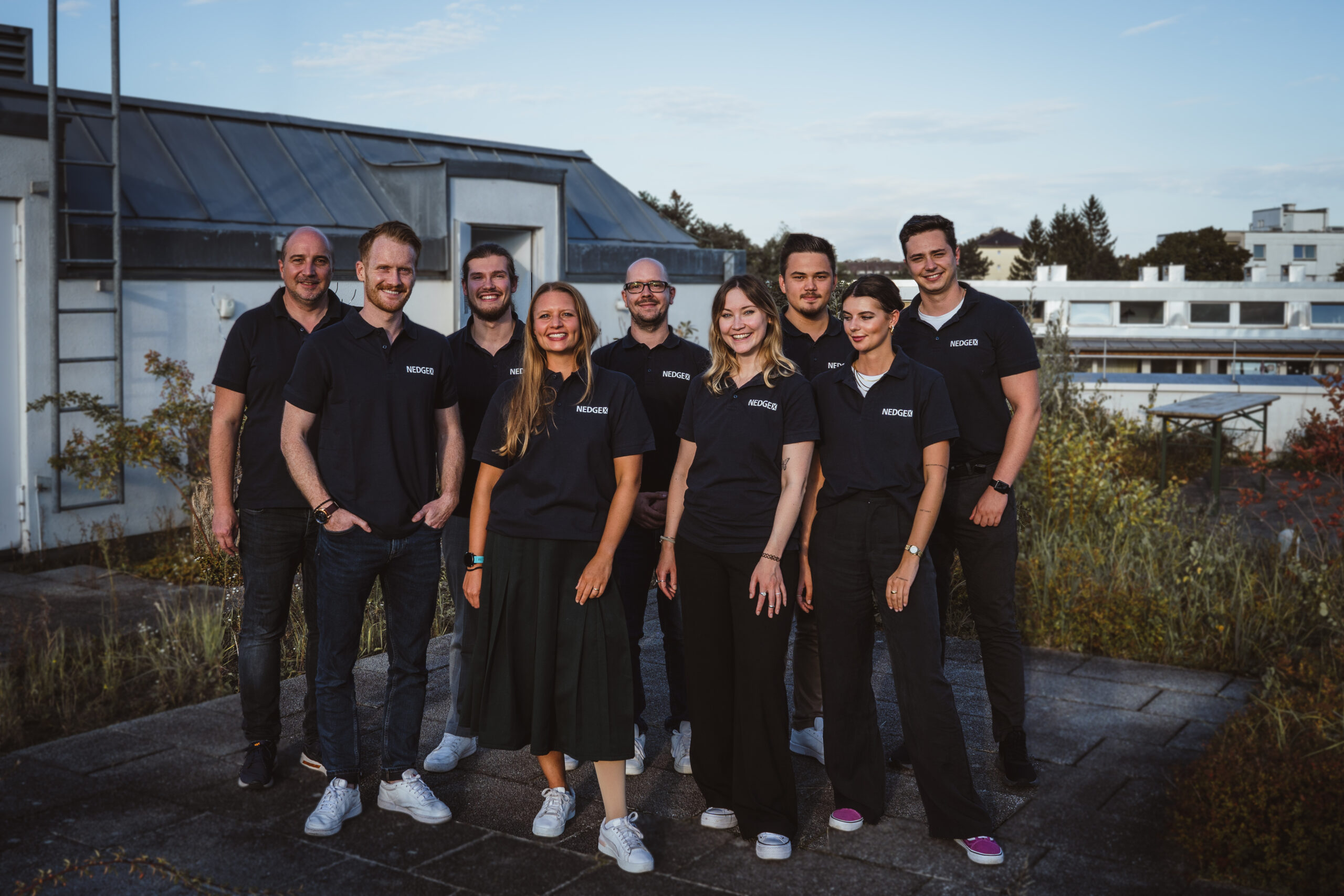 Proud to be employee #1 at NEDGEX, driving the digital transformation forward, in an setup and way, I strongly believe in!
My goal & passion: Inspiring and leading people from ideation to the build of new digital business models.
Starting my career over 25 years ago at Loewe, worked for Digital Equipment and Valeo Automotive, responsible for several positions at REHAU in Datacenter, IT Infrastructure and Digital & Disruptive Business development. I was member of REHAU's Technology & Digital Board and five time winner/nominated of the REHAU Innovation Award , Computerwoche Digital Leader Award 2016, Digital Champion 2018. Holding a degree in Business Administration and Engineering Technologist.
Junior Innovation Architect
Über eine Werkstudententätigkeit und anschließend meine BA zum Thema "Digitale Transformation anhand von Innovationseinheiten", bin ich zu NEDGEX gekommen. Seit meinem Abschluss bin ich als Projekt Manager und Agile Coach speziell für die Methoden und Prozesse zuständig, die wir nutzen, um von einem Kundenproblem zu einem funktionierenden Geschäftsmodell zu kommen. Unterschiedlichste Menschen bei der Verwirklichung ihrer Idee unterstützen zu können, ist neben dem super Team bei NEDGEX, der Grund warum ich jeden Morgen gern zur Arbeit komme.
Junior Innovation Designer
Unsere tägliche Herausforderung bei NEDGEX ist das Identifizieren und Lösen von Kundenproblemen. Alle digitalen Produkte die wir entwerfen, müssen den Nutzern Mehrwerte bieten, visuell ansprechend sowie einfach zu bedienen sein. Als Innovation Designer mit dem Schwerpunkt UI/UX bin ich für die Konzeption, Gestaltung und Bedienung unserer digitalen Produkte wie Websites und Mobile-Apps verantwortlich. Mithilfe von ersten bedienbaren Prototypen validieren wir gemeinsam mit den Zielgruppen unsere Lösungsansätze und entwickeln in Startup-Teams marktfähige Produkte kontinuierlich weiter.
Ein paar Fakten zu mir, ich habe Medieninformatik studiert, mit den Schwerpunkten UX/UI Design, Webentwicklung, und Kommunikationsdesign. Private findet man mich bei gutem Wetter auf dem Motorrad ansonsten trifft man mich meistens in der Muckibude an. Des Weiteren bin ich Hobbyfotograf und hatte die Ehre, die Bilder
der Website zu machen 📸
Das Team von NEDGEX ist ein junger Haufen, bei dem die Teamdynamik gigantisch ist und ich mich immer wieder auf den nächsten Tag freue!